9 Tips for an Effective Business Strategy
Every entrepreneur wanting to start their own company will have to think about their business strategy. Indeed, a strong strategy is one step closer to business success.
In this article, we will take a look at what a business strategy is, why it is important, the different strategies there are, things to think of when creating your own, and some examples of strong business strategies.
What is a business strategy?
Business strategy refers to the set of tasks and decisions taken by a business's leadership in the aim of achieving certain goals for their company.
The company's management team will implement this plan in an attempt to gain a competitive edge within a given market, delight customers, maintain effective operations, and achieve specific targets.
Within business, a business strategy is a kind of long-term image of what the leaders want to achieve. It is the direction in which the business should be steered. It is a blueprint of corporate intent and action, which is carefully thought through and flexible enough to:
Gain effectiveness
Identify and make the most of opportunities
Mobilise resources effectively
Gain a competitive advantage
Meet threat and challenges
Direct behaviours and efforts
Maintain control over the situation
A company's business strategy, the set of actions decided by the company's leadership, will enable them to gain new clients, compete effectively, increase performance, and reach company goals. It sets out a plan of action for how the company should operate to reach the desired outcome.
By establishing a business strategy, leaders are able to spot, evaluate and exploit relevant opportunities, to manage and adapt to threats, to use business resources and strength optimally, and to counteract weaknesses.
Why is having a business strategy important?
Having a business strategy enables a company to understand how they are performing, what they are capable of, and how they can grow in the long-term.
A business strategy establishes a vision and a path for the entire company. This is vital for all members of a business to have clear-set goals and have a direction to follow. A business strategy is there to provide that vision and avoid employees losing sight of their organisation's goals.
The different levels of strategy
There are generally three levels of strategy within a company.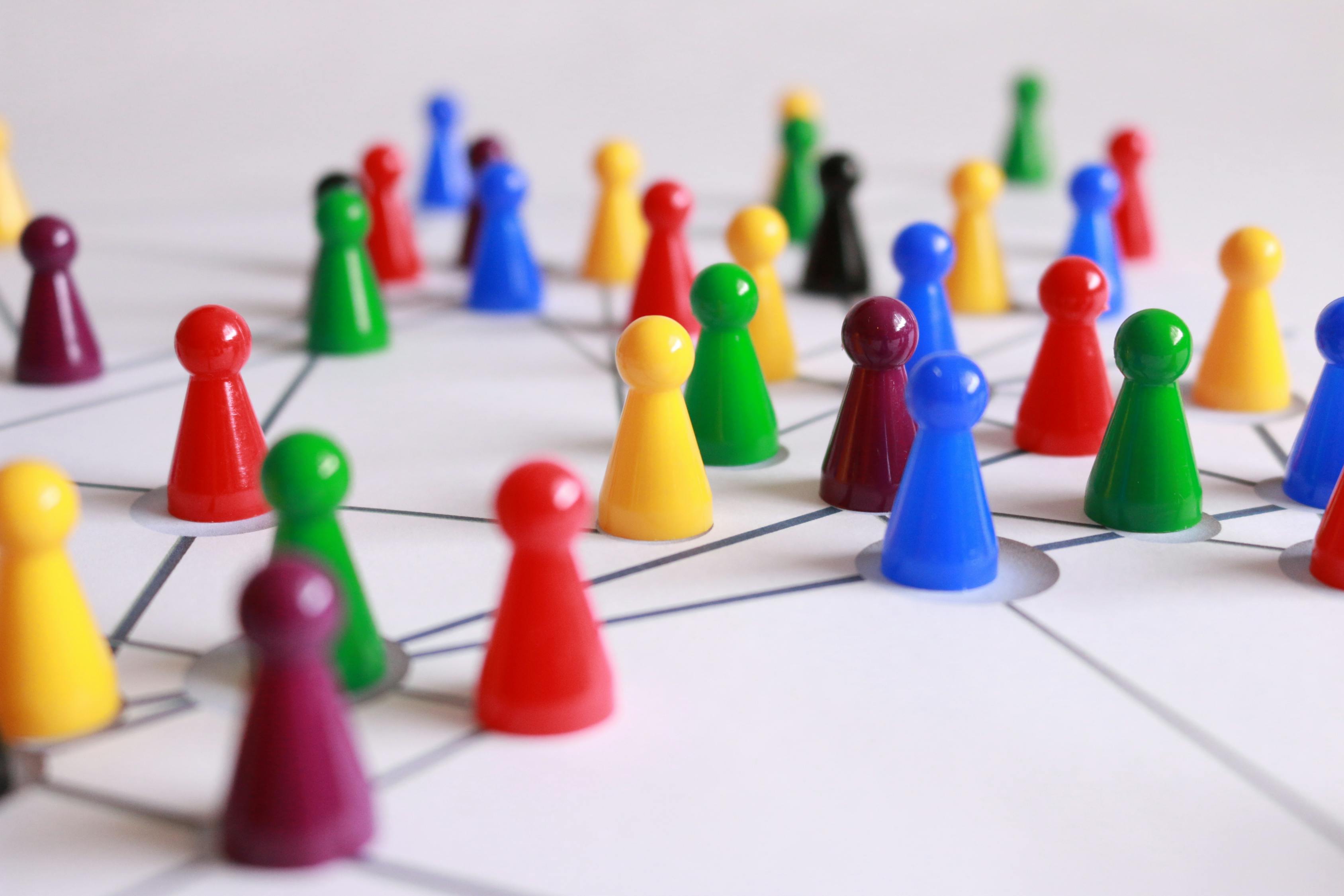 Corporate level strategy
A corporate-level strategy is developed by the top levels of management. It is far-reaching, integrated, comprehensive and action-oriented. Strategy at the corporate level established things such as business lines, growth, mergers and acquisitions, integration, diversification, and possible opportunities for investment.
Business level strategy
The strategies involved in a particular area of the business are business-level strategies. The general managers will be in charge of thinking them through. They are the ones in charge of turning the vision and mission of their company into concrete steps. This is like a blueprint for the whole company.
Functional level strategy
A functional level strategy is set up by first-line managers. It relates to the decisions made at the operations level. These decisions will concern specific functions within the company such as HR, production, marketing, R&D and finances.
Within business, having multiple strategies at different levels is absolutely crucial. One single strategy for the whole company will not be enough. This is why most businesses have a three-tiered structure.
A range of strategies
It can sometimes be confusing taking part in strategy discussions, because most companies will have a range of different strategies, rather than just a single business strategy.
People sometimes use the term marketing strategy to describe a company's competitive strategy. It is also important to know that a pricing strategy is different from a financial strategy, or an operational strategy. A company's different strategies will often be related and interact. However, they are different, with different goals and different paths to reach these goals.
A strategic framework
It is much easier to understand the notion of business strategy when you look at each strategy as part of a strategic framework.
This framework is organised hierarchically. At the top of the hierarchy will be the company's overall strategy. These will be the highest-level business objectives, which are to bring in money sustainably and to grow. One of the main questions when it comes to this is how the company plans on achieving this.
Companies in industries that are highly competitive will generally answer this question by explaining how the company competes. This is why the overarching business strategy for such companies is called a competitive strategy. The competitive strategy will lay out a general picture of the company's competitive position, how the business is different from its competitors, its market, and how to create client demand.
One will find the details and concrete measures of how to achieve the wider business goals within the lower level strategies such as the financial, operational or marketing strategy.
Defining your business strategy
When starting your own business, it is crucial to have a proper think about your business strategy. This will be your map, which will help you figure out which direction your business will follow and what to expect from the future. By having a clearly defined strategy, you will have a structure and guiding principles that will help you develop your business, grow, and achieve your goals.
Do not forget that you cannot provide everything for all customers. There is also no need to be at the top in your market to be a successful competitor. The most important thing is to focus on your business's strengths and how you are different from your competitors.
Once you have established your business strategy, you will have set clear priorities for your employees, which will also help you bring in top talent and keep it. Individual teams will, of course, have their own tasks and priorities. However, these should not compete with the overarching business strategy of the company.
When writing down your business strategy, it can be done in a few paragraphs or as a set of statements. Your business strategy is a summary of how the business is to achieve its targets, fulfil the needs of its clients, and maintain a competitive market within their industry. When laying out your business strategy, it should answer the following questions:
Why does the company exist?
What are the company's key strengths?
What client base should the company focus on?
Which goods/services are worth selling and which ones are not?
Why were these strategic directions chosen?
By finding answers to these questions, you should be able to define your company's priorities.
9 things to consider when developing your business strategy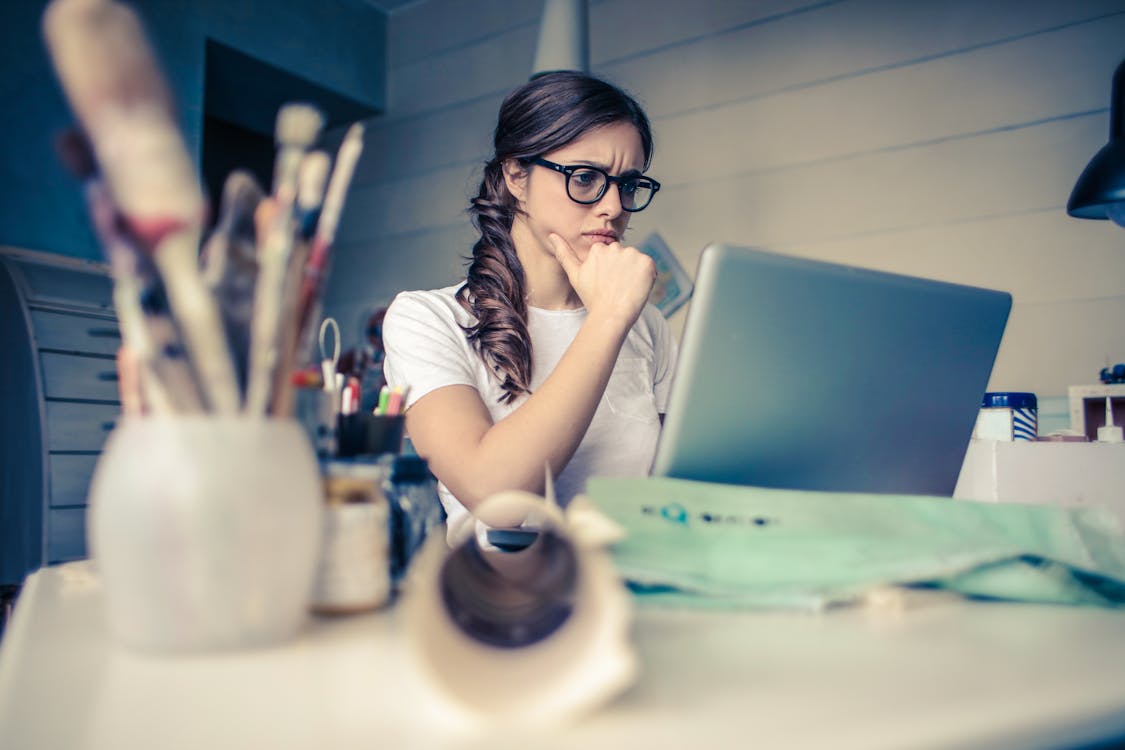 Clearly define your long-term objectives
You should make sure that your business's strategic plan is both realistic and applicable in the long-term. Think about the kinds of goods or services you want to offer, who will be interested in purchasing these, which market you should focus on, and what kinds of activities you want to be doing in order to achieve your goals and objectives.
Opportunity
Make sure to carefully evaluate the different opportunities open to you and how these could evolve. Assemble facts, information, and data about these opportunities before making any final decisions. By making sure you take into account all the risks and challenges you might come across for each opportunity, you will be able to avoid or manage them a lot better.
Innovation
When thinking about the products or services you want to offer, make sure to clearly identify what makes them different from the competition, but also that they fit in with your company.
Competition
You need to make sure that your business strategy remains competitive. When evaluating what market you want to tap into, be sure to choose one which is either little or not at all served yet and where you have little to no competition. This is how you will be able to take up space in the market, develop your brand and make it trickier for other competitors to enter your space.
Economies of scale
When considering the pricing for your goods or services, make sure to decrease their cost as much as possible whilst remaining effective and innovative. It is always a lot better to offer good customer service and unique features.
Time to market
Think about the different options to build as opposed to buying for the goods or services that you are thinking of putting out there to your clients. It is sometimes less expensive to buy a part of a product or services that are already on the market or to outsource the work to a third-party. This can sometimes save on the cost of producing the product or service in full and then putting it out on the market.
Tests
Make sure to actually test your strategy once it has been established. Your strategy should be viable at all times and remain in line with your business's goals and market needs. Make sure to try it through phases. It is better to fail when the stakes are not too high, rather than making a big mistake later down the line when it is a lot harder to recover.
Risks and failures
Make sure to take into consideration the risks related to your business when thinking about your strategy and allow yourself and your employees to make mistakes and fail. This will give you valuable information and insight which you can then learn from to improve and succeed.
Stakeholders
When you have finished establishing your strategy, you should share it with your staff. This will give them guidance and a better understanding of the actions that will be carried out by the company in line with its strategy. Explain how your strategy relates to their work within the company. You should also inform your external stakeholders about your strategy. Investors, suppliers, industry analysts, and partners need to be made aware of how you are planning to generate revenue and influence shareholders' value.
3 Great examples of a strong business strategy
Tesla
Most often, within a business, when an entrepreneur starts their own business, they will design a minimum viable product (MVP). Put simply, this means that the entrepreneur will create a basic version of their product, but that is still functional. This will most often lead to lower starting prices for the MVP, due to its lack of features and to create interest for the launch of the final product.
Some companies take this a step further by offering their initial product for free, with the aim to monetize it further down the line, once more features have been added and they feel that there is enough interest for people to actually pay for the product. This happens a lot with tech startups.
However, Tesla decided to do the complete opposite. They have long wanted to become the biggest car company in the world. So that they can become the largest company by volume, they will need to kill in the low-end consumer car industry.
Instead of starting by focussing on the lower-end though, and design a limited-feature version of their cars to achieve a high scale quickly (and so make the most from economies of scale on top of reaching their growth goals), Tesla decided to design the most expensive, fully-featured, luxury car they could come up with. This was the Tesla Roadster. Currently, the base model is being sold at $200,000. This was their first-ever produced car. They knew full well they would not be able to achieve the necessary efficiency or scale to make a profit.
Still, when we look at Tesla today, they have just surpassed General Motors as the most valuable car business in the world.
Apple
The first smartphones, which came out in the 1990s, although they allowed access to calendars and emails, were heavy and uncomfortable to use. However, as the years went on, Blackberry, HTC, Nokia and others, started manufacturing reasonably solid smartphones. Then, in 2007, Apple released its first iPhone.
Apple chose not to focus on the small niche of tech geeks, who are relatively rare in the wider market space, and might not be too keen on spending real money on new tech. Instead, Apple decided to wait until their technology was mature enough to sell to higher placed people, able and ready to spend proper money on good technology, but also less tech-savvy than tech geeks.
Airbnb
Airbnb is valued at over 38 Billion USD and is one of the fastest-growing technology businesses in the world. They have managed to change the way people travel, probably forever. Even so, they actually started very low.
Their first-ever rental was for 3 blow-up mattresses on the floor in the apartment of Airbnb co-creators, Brian Chesky and Joe Gebbia. They charged 90 dollars for each mattress. They thought this was a really good idea, so they set up a website and started encouraging others to put up their own mattresses for hire on their website.
It was definitely not a great success at the start, even though they had a few bookings here and there. They even decided to start selling cereal in 2008 in order to make extra money. Although there were plenty of listings and important traffic on their website, not that many people were actually booking anything. They attributed this to the poor listings people were putting up.
To remedy this, the Airbnb co-founders actually went knocking on people's doors with a camera, for each and every listing they had in New York. When someone answered the door, they would try to convince the owner to let them take pictures. They then ameliorated the pictures slightly and put them up themselves, instead of the old bad-quality pictures. This led to their sales doubling within a month. It was onwards and upwards from then on.
Consider using an online platform when developing your business strategy
When thinking about your business strategy, you should consider every option open to you. Especially since COVID-19, it has become more important than ever for companies to adapt and find new ways of doing business in order to survive.
With most countries having had to install travel bans and lockdowns at some point or another, companies that were already using new technologies and had a kind of 'digital safety net', proved a lot more resilient than companies who didn't.
CONNECTS is an online business matchmaking platform that enables entrepreneurs to connect, communicate and do business with each other, regardless of location. On top of that, every single company on CONNECTS is evaluated and approved by a local Chamber of Commerce. The platform provides a trustworthy digital environment to do business.
Many companies have had to adapt their business plan due to the pandemic. Resorting to an online platform to find new clients, partners, suppliers, opportunities and distributors is a great way to remain resilient, instead of relying on more traditional ways of doing business.
If you found this article helpful, you might also be interested in reading our article How Business Continuity Planning Can Help Your Business and our article about How to Write a Business Plan.
Are you an entrepreneur wanting to develop your business? If you are a member of a participating Chamber of Commerce, you can join our Business Matchmaking Platform for free! If not, take advantage of your free trial.
You can then make the most of the CONNECTS online community feature. Want to learn more about CONNECTS?
Find us on Google maps! For more information, don't hesitate to contact us.