CONNECTS drives companies together
Sharing a common interest based either on geographic area or they collaborate regularly for other reasons
The American Chamber of Commerce in Romania - AmCham Romania is the business association of choice for advocacy and business growth in Romania, set on playing a leading role in Romania's business growth and contributing to increased trade and investment ties between Romania and the United States AmCham Romania is firmly committed to facilitating an open dialogue between the business community and the central authorities, promoting transparent solutions and priorities for making Romania a better home for businesses and increasing the country's economic competitiveness in the region and at the European level. During its 25 years on the Romanian market, AmCham Romania has become a trustworthy partner and leading voice of the business community in Romania, speaking on behalf of over 450 members – U.S. based, international and Romanian companies that are doing business in Romania. Our members' commitment to Romania is best rendered by the volume of their investments worth over 22 billion dollars and over 250,000 jobs created for Romanians. AmCham Romania is best positioned to promote its members' best practices and business priorities in the relationship with the Romanian authorities, though its working group structure that gathers the contribution of leading experts within member companies. This allows AmCham to have a comprehensive advocacy agenda that covers areas such as Capital Markets & Financial Services, Competition & State-Aid, Corporate Governance, Education, Energy, Environment, Health, Digital Economy, Data Protection and ePrivacy, Labor, Macroeconomics, Real Estate, Structural Funds, Public Procurement & PPP, Taxation and Tourism. Beyond advocacy-related activities, events, learning sessions, and special projects organized by AmCham Romania for members offer valuable occasions for networking, best practices exchanges, and business growth opportunities.
Singapore International Chamber of Commerce
Ever since its foundation in Singapore in 1837, Singapore International Chamber of Commerce (SICC) has been a consistently credible advocate for business interests and for Singapore to policymakers and investors respectively. The Chamber is not just Singapore's longest-serving business association, SICC is also its most independent and inclusive. Because it does not operate in silos, the Chamber provides the best platform for meaningful B2B engagement. SICC Members represent all business sectors. 50% of member companies are local and foreign large organisations, including multinationals and the other 50% are local and foreign medium, small and start-up companies.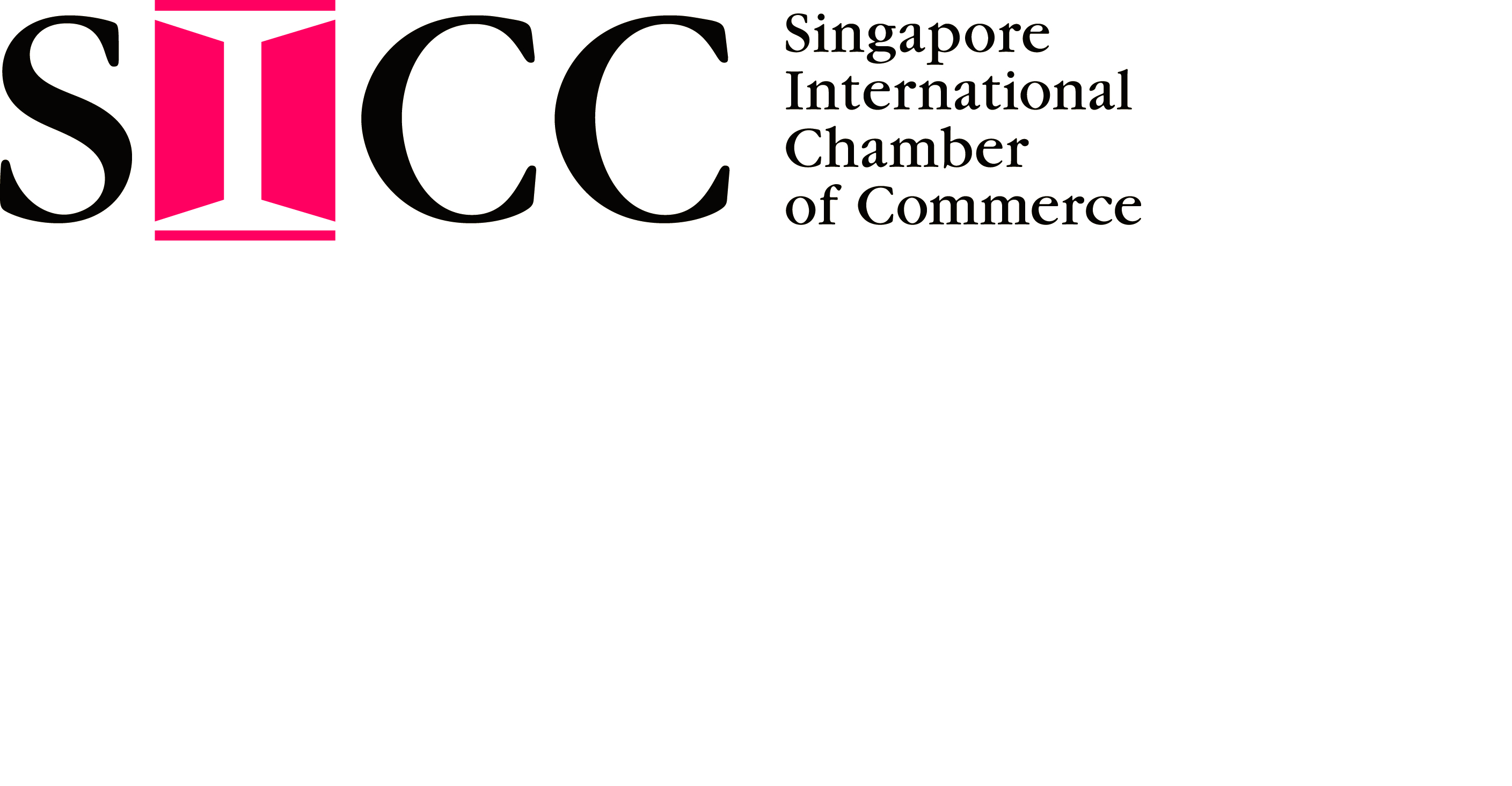 BECI - Brussel Enterprises Commerce & Industry
Beci represents you: we defend the individual and collective interests of Brussels companies, wherever decisions affecting them are taken Beci develops your network: through the many events we organise, but also thanks to our relays (including the chambers of commerce) and the provision of prospecting tools (including the be.connected platform), we help companies to get in touch, make contacts and extend their network. Beci assists you: we provide advice and support to companies at every stage of their development, from creation to transfer and in their international deployment, with a wide range of services See www.beci.be (new site is coming on September)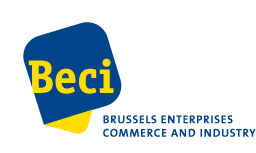 Belgian Luxembourg Romanian Moldovan Chamber of Commerce
We are a business organization which aims to promote the Belgian-Luxembourg-Romanian-Moldovan trade and investment by supporting and defending the interests of our members and in the same time to provide information about doing business in the 4 countries.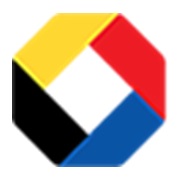 Belgo Perú Chamber of Commerce
The Belgo-Peruvian Chamber of Commerce participated with an important delegation in the Belgian Trade Mission to Peru in October 2014, which was successfully led by HRH Princess Astrid. This was the event which marked the actual start of the Chamber. In April 2015, the Chamber held its official launch reception.

Câmara de Comércio Luso-Belga-Luxemburguesa
The Portuguese-Belgian-Luxembourg Chamber of Commerce (CCLBL) aims at promoting trade relations among the Portuguese, Belgian and Luxemburguese markets.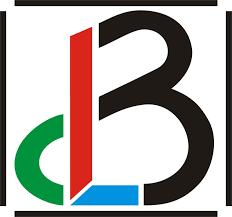 Chamber of Commerce Canada-Belgium-Luxembourg (CanCham BeLux)
We are your business community connector in Canada, Belgium and Luxembourg. Since its foundation in 1945, the long term mission of CanCham BeLux remains # the promotion and development of the economic relationship between Canada, Belgium and Luxembourg and # the development of a professional and relational network of various economic operators active on the Canadian, Belgian, Luxembourg and also international markets.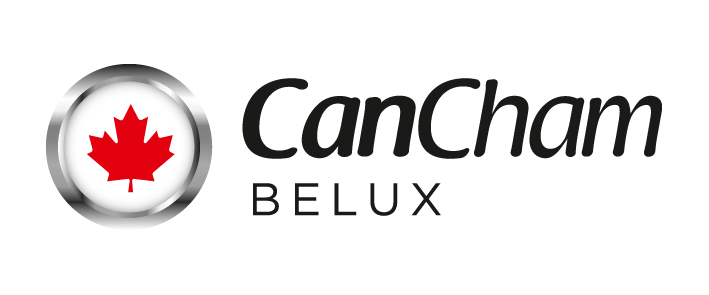 Chambre de Commerce Belgo-Luxembourgeoise au Maroc
Une expérience de plus de 93 ans dans l'accompagnement des sociétés membres, dans le développement de leurs business, l'amplification de leur réseau et le renforcement de leur visibilité dans le monde des affaires au Maroc, en Belgique et au Grand-duché de Luxembourg. Un partenaire idéal grâce à sa notoriété, son large réseau et ses excellentes relations avec ses collaborateurs institutionnels et professionnels. Un véritable facilitateur pour s'ouvrir sur de nouveaux marchés et une toile de contacts professionnels pour échanger avec des milliers d'entreprises à travers le réseau des chambres de commerce et d'industrie en Belgique, au Grand-duché de Luxembourg et au Maroc. Un interlocuteur incontournable pour toute action promotionnelle qui favorisent le réseautage, de l'aide pour opportunités B2B et qui offrent de réelles opportunités aux opérateurs économiques des trois pays.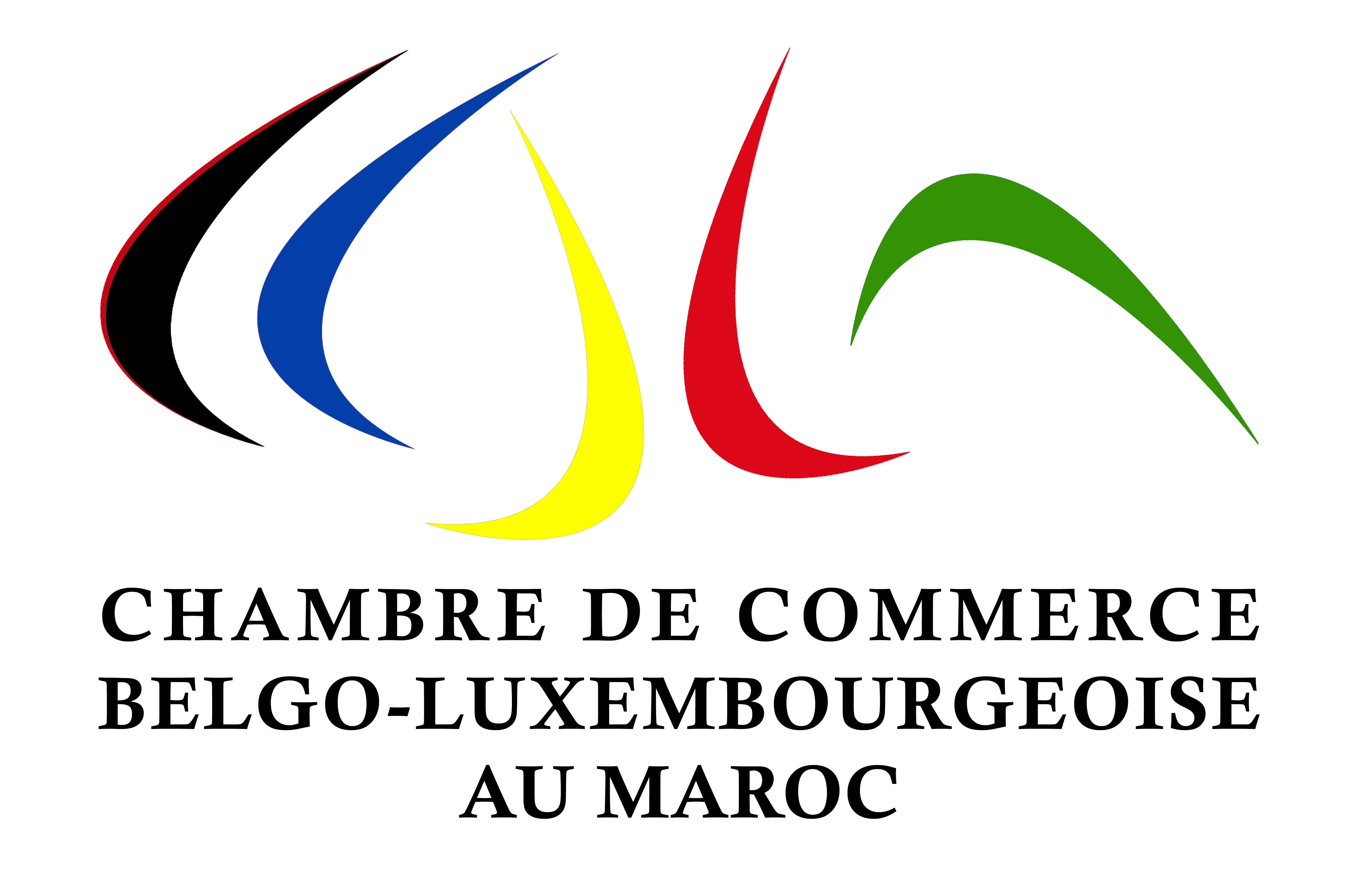 Chambre de Commerce Franco-Belgo-Luxembourgeoise
Un maillon historique dans la chaîne de l'entrepreneuriat transfrontalier La Chambre de Commerce Franco-Belgo-Luxembourgeoise du Nord de la France agit comme un guide au travers des problématiques de l'entrepreneuriat transfrontalier en accompagnant les entrepreneurs belges et luxembourgeois dans le développement de leur activité en France. La CCFBL est une source d'informations considérable en termes de réglementations financières, juridiques, fiscales. Elle constitue un réseau franco-belge dynamique grâce à ses 450 membres, entreprises belges, françaises et luxembourgeoises qui se rassemblent autour d'événements enrichissants tout au long de l'année. La FBS, partenaire privilégié de la CCFBL, est un centre d'affaires permettant aux entrepreneurs de domicilier leur société tout en bénéficiant de divers services adaptés à leurs besoins tels que : l'aide aux démarches, la location de salles de réunion, la gestion de leur courrier et de leurs colis ou de leur permanence téléphonique, ainsi que de services bilingues français/néerlandais et bien plus encore.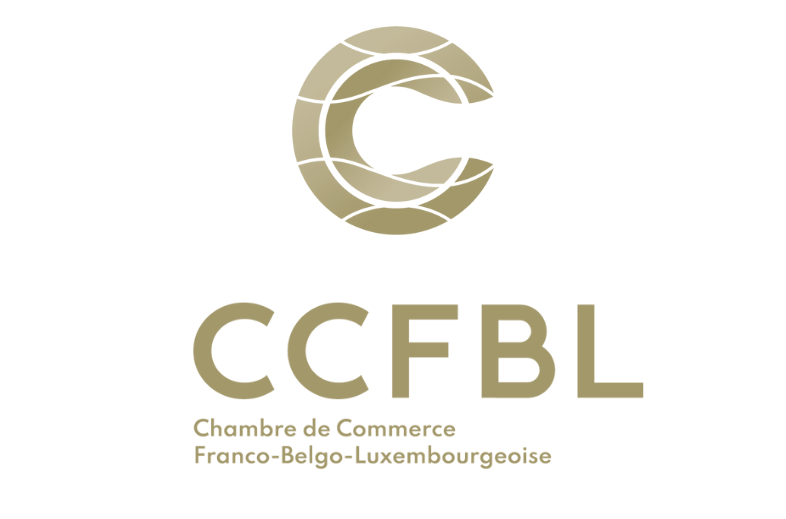 Federation of Belgian Chambers of Commerce
The Federation of Belgian Chambers of Commerce is the umbrella organisation of all accredited Chambers of Commerce in Belgium and Belgian Chambers abroad. Together with our members, we strive for the sustainable growth of enterprises and a a healthy and stimulating business climate in Belgium, as to make a fundamental contribution to the prosperity and well-being of our country.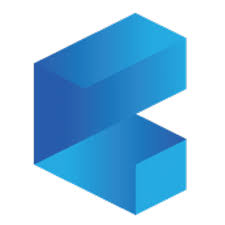 The Dutch Chamber of Commerce for Belgium and Luxemburg has been promoting crossboarder Benelux business for over 115 years. We help companies from the Netherlands to business in Belgium and Luxemburg and vice versa. As a membership organisation we provide our clients with services such as seminars and trainings, tailormade matchmaking, business guides, market research, personalised advice, etc. On top of that we are the most important Benelux business network uniting companies and intrepreneurs for Belgium, the Netherlands and Luxemburg.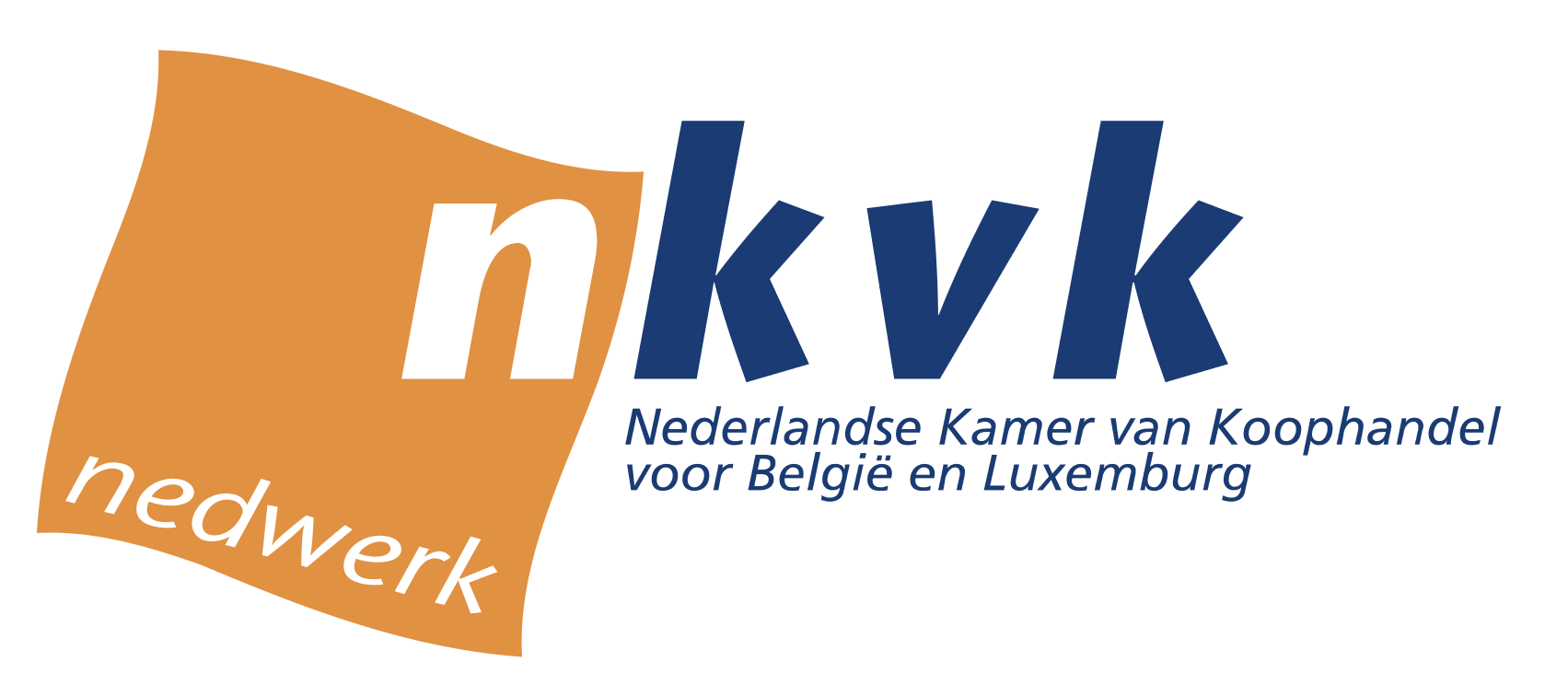 The Belgian-Luxembourg Chamber of Commerce in Turkey
The mission of the Belgian-Luxembourg Chamber of Commerce in Turkey is to work on the development of friendly relations between Turkey and Belgium and Luxembourg, and to develop cooperation between these three countries in the fields of commercial, industry, economy, finance and banking, tourism, social and cultural. The aim of the Chamber is also to help the development of relations in all subjects in the economic field and to encourage the actions in these fields. The Chamber has 156 members.

The Belgium & Luxembourgh Chamber of Commerce in Barcelona
Helping business succeed, since 1922. That's what the CCBLB, located in Barcelona, does in Spain. Our core business is to connect, to influence and to support. Advice, information and training; legal, administrative, fiscal assistance . The unique comprehensive network platform for bilateral and EU relations and a neutral forum for business leaders to gain insights to connect them with colleagues and decision makers. Our services specifically: - Support from A to Z when starting a business in Spain - Assistance with recruitment - Pay Roll Administration - Negotiate contracts - Negotiation of bank loans on favourable terms - B2B Events with business partners - Information, tailored to your business on national , foreign or regional market - To obtain guidance from the local and national administrations for permits, subsidies - Organization of approximately 12 events a year that offer the chance to network - Publicity, tailored to your company through our newsletters - Publicity, tailored to your company on our website and our social media channels : Facebook, LinkedIn, Twitter , Instagram Our Chamber , your reliable guide and support Our roots , education and years of industry in Flanders , our decades of experience in Spain , our close ties with the Flemish Voka Rooms , our 7 - lingual service including Spanish and Catalan , and our thoroughly insight into the specifics of the business culture of Spain and various regions, make our Chamber the ideal partner for you to enter the market successfully in a time-saving way. As an independent private association of and for companies, we understand better than anyone the needs of today's modern entrepreneur and we offer with passion our expertise, our extensive network in both countries , responsibility and ethics at his / her disposal.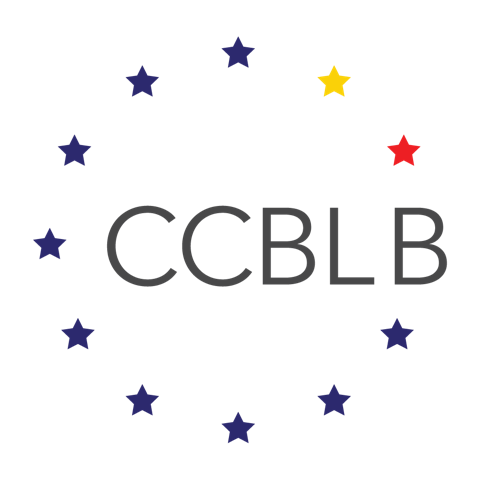 Caribbean Chamber of Commerce in Europe CCCE
Our newly created Caribbean Chamber of Commerce's mission is to facilitate trade and commerce between the greater Caribbean and Europe and to promote all types of investment from Europe to the Caribbean.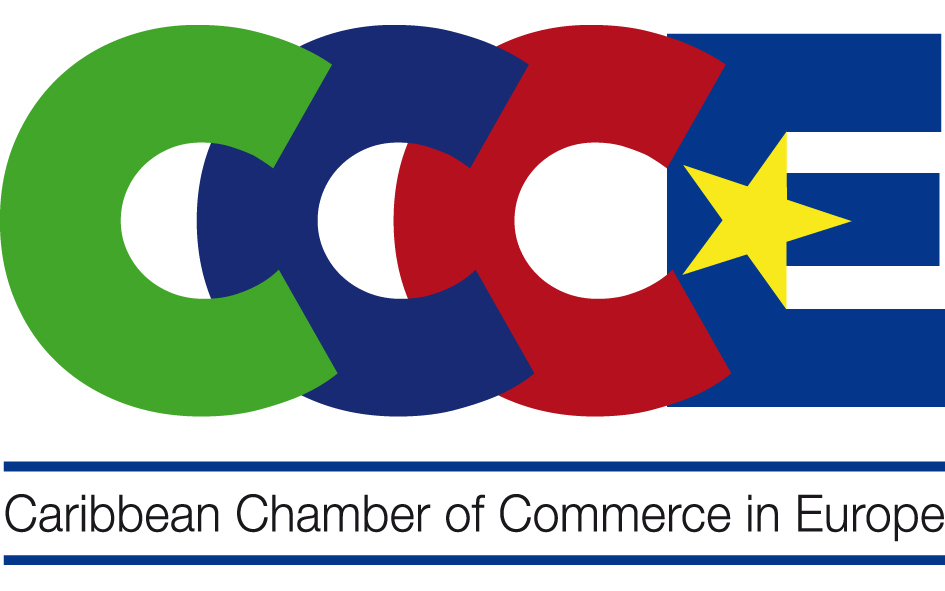 Cámara de Comercio de Barranquilla
Durante cien años, la Cámara de Comercio de Barranquilla (CCB) ha sido el principal aliado de los empresarios de la ciudad, el departamento y de la región Caribe. La institución se ha comprometido con la competitividad de la región al anticipar e impulsar escenarios globales para sus empresarios; gestionar los más relevantes proyectos empresariales y de infraestructura, y jalonar importantes iniciativas para el desarrollo cívico social y cultural. Un siglo después de su constitución, la CCB es reconocida por actores públicos y privados como un emblema de la historia progresista de Barranquilla y el Atlántico. En este contexto, y durante la conmemoración de los 100 años, la Cámara de Comercio de Barranquilla continúa trabajando vehementemente de la mano de los empresarios con un enfoque en el Desarrollo Sostenible. Para lograrlo, ejecutamos una estrategia competitiva y corporativa en la que el tema dominante con dicho enfoque se convierte en nuestro marco de acción corporativo y, sin duda, nos invita a utilizar de mejor manera los recursos en la puesta en marcha de iniciativas que generen mayor valor tanto en el ámbito económico y social, como en el ambiental.

Cámara de Comercio de Bogotá
Trabajamos por y para los emprendedores y empresarios de Bogotá Región. Nuestro objetivo es ayudar a crear y fortalecer empresas, con una oferta gratuita de más de 900 servicios enfocados no solo a la consolidación sino a la reactivación del tejido empresarial.
The Chambers of Commerce of Ireland CLG
Chambers Ireland is Ireland's largest business organisation with a network of Chambers of Commerce in every major town and region in the country. We facilitate the growth and development of the Irish chamber network and enable the chambers in the network to effectively promote the long term development of their locality on behalf of their members as well as working towards creating a better environment for business by lobbying the Government and other stakeholders on key policy issues.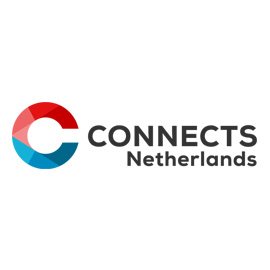 Teaching people how to form collaborations quickly, move them toward measurable outcomes and make adjustments along the way. In today's world, collaboration is essential to meet the complex challenges we face.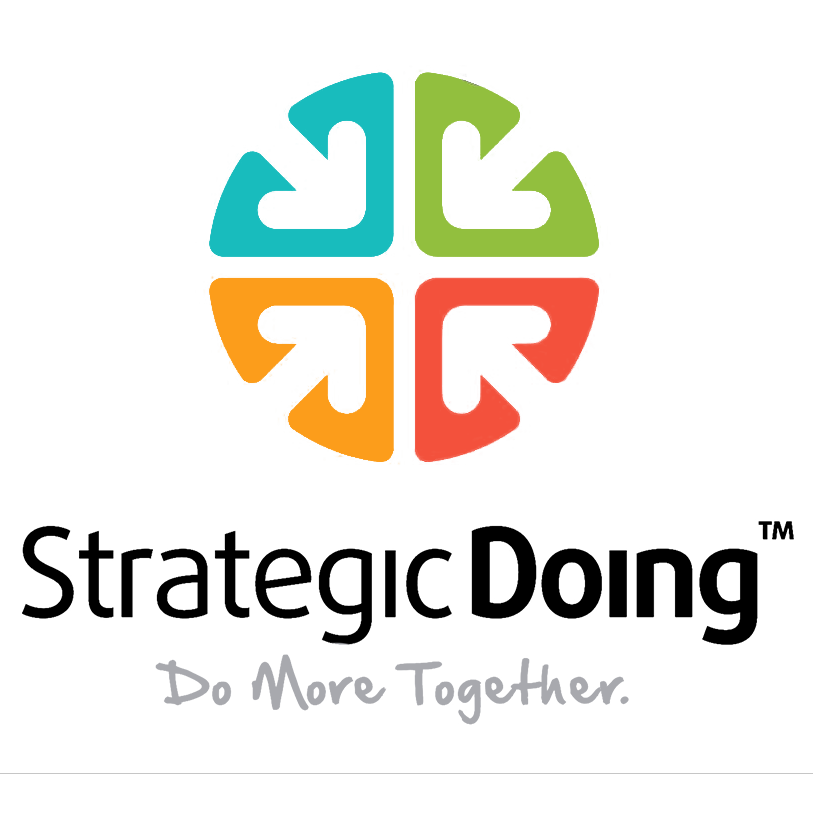 British Bulgarian Business Association
We run business and social events, including regular monthly meetings, conferences, seminars, after hours drinks and others according to the expressed interests and needs of our members.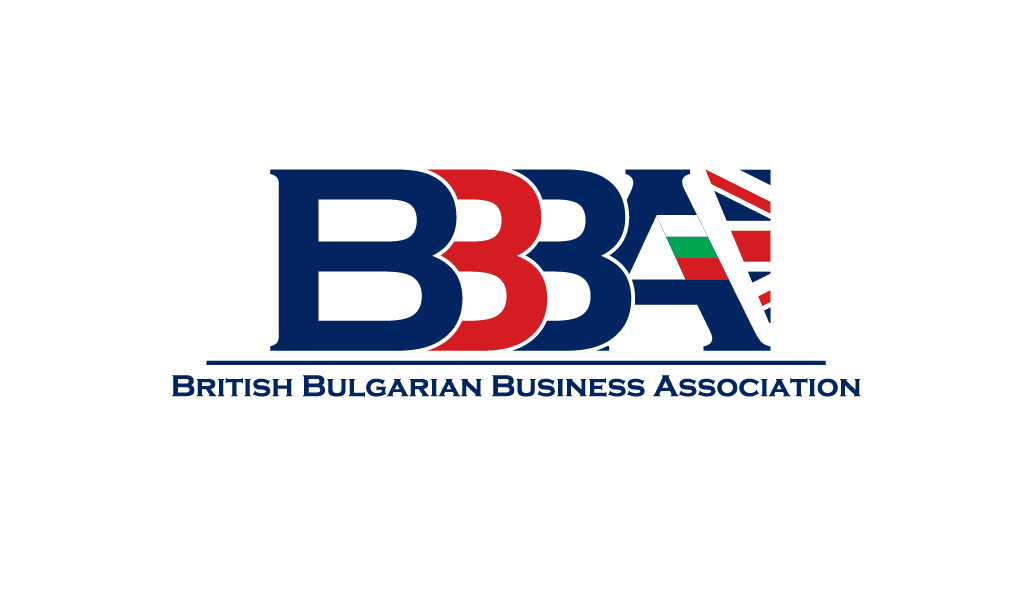 British Chamber of Commerce in Lithuania
Since its establishment in 1999, the BCCL has built a strong reputation as a trusted and reliable partner. Our members and local partners value us for our professional attitude and our ability to respond to their needs. The Chamber's professional viewpoint is well respected in the Lithuanian business market and our members are frequently requested to give opinions in the media on UK & Lithuanian business matters and cultural issues. Our access to Lithuanian Government and public institutions help us facilitate a constructive dialogue on matters relating to improving the business environment in Lithuania. We are a member of the British Chambers of Commerce in Europe. OUR VISION • To be recognised as a valuable, open, business driven community OUR MISSION • To provide a platform for exchange of best practice, knowledge and expertise • To promote engagement of members through effective business networking • To promote and facilitate international trade and access to global opportunities OUR GOALS • To increase International trade & business opportunities through the UK • To transform our offering and expand our digital footprint • To deliver events that provide access to quality content & innovation on current and relevant topics • To increase the level of engagement of decision makers with the chamber & to attract young businesses and start-ups as members OUR VALUES • Excellence, Community, Tradition, Collaboration

British Chambers of Commerce
The British Chambers of Commerce sits at the heart of a unique network of businesses across the UK. The 53 Accredited Chambers which make up our network are trusted champions of businesses, places, and global trade. Together, we represent tens of thousands of businesses of all shapes and sizes, which employ almost six million people across the UK. Working together, we help firms of all sizes to achieve more. We believe it's our relationships with others that lead us to achieve goals beyond those we could ever achieve alone. We're the only organisation that helps British businesses to build relationships on every level, in every region and nation of the UK. Our network exists to support and connect companies, bringing together firms to build new relationships, share best practice, foster new opportunities, and provide practical support to help member businesses trade locally, nationally, and globally. Because we sit at the heart of local business communities in every part of the UK, we are uniquely placed to help businesses of every size and sector to thrive. This includes the active role Chambers and their members undertake to improve the local business environment and communities in which they work. Accredited Chambers of Commerce also provide a respected voice to the business communities they represent, ensuring their priorities and concerns are heard in the corridors of power. Our opinions are regularly sought by policymakers and parliamentarians and we've been helping to shape the UK's business agenda for more than 150 years.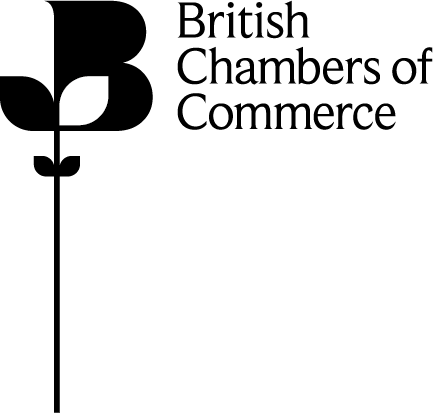 British Romanian Chamber of Commerce
The British Romanian Chamber of Commerce (BRCC) acts on its mission to develop business and investments for UK companies interested in pursuing opportunities in Romania and for Romanian companies looking to grow business relations with British companies. BRCC is an independent organisation established in 1998, with offices in London and Bucharest, and owned entirely by its members. Starting with 2013, BRCC entered into an agreement with UK Trade and Investment (UKTI) to increase the British presence in Romania. Under this agreement, a business centre is set up in Bucharest in order to help British companies find the right partners in Romania and invest on the local market, as well as to offer relevant information and advice.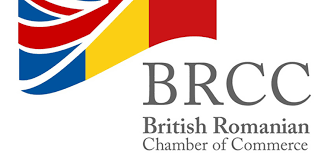 Franco-British Chamber of Commerce and Industry
Founded in 1873 and with a membership network of over 700 companies and organisations, the Chamber is the principal voice of Franco-British business community in France. The Chamber's objectives are: • To promote business trade between the UK and France • To drive and promote the Franco-British business community • To help its members to promote and develop their activity in France and in the UK • To provide members with information and expertise via its network of specialists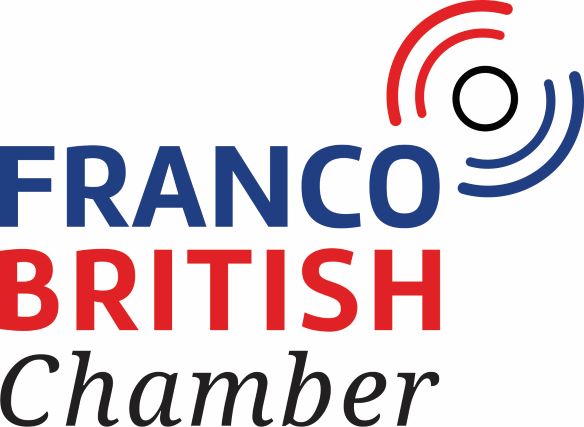 Hertfordshire Chamber of Commerce
Hertfordshire Chamber of Commerce provides first-class business support to companies of all shapes and sizes, through a range of membership benefits and networking opportunities. We are the largest independent business support organisation within Hertfordshire and the fastest growing Chamber within the national British Chambers of Commerce network for 2019. Our expertise in organisational development, training, marketing and sales combined with our business experience and established events programme will enable you to foster strategic partnerships, connect with other members and provide you and your staff with the knowledge and confidence to grow and sustain your business. Your organisation can gain competitive advantage by being part of the Hertfordshire Chamber. We offer regular business networking events across the county to provide you with an opportunity to meet with other decision makers.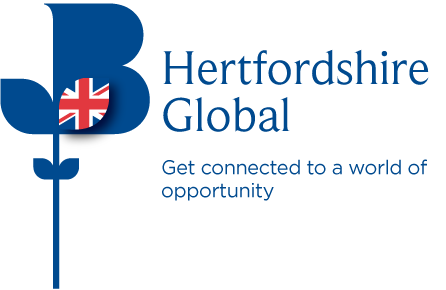 Nigerian British Chamber of Commerce
The Nigerian-British Chamber of Commerce is the foremost bilateral Chamber in Nigeria with the objective to promote trade and Investment between Nigeria and Britain since its establishment in 1977. We are affiliated to the British Chambers of commerce (BCC) which gives us access to a network of 52 chambers of commerce across the UK and the commonwealth. With a membership strength of 300 members whose total net worth is about N200 trillion from all sectors of the economy, made up of Nigerians and Britons, our Chamber is constantly developing network of local branches in other parts of the country and has an NBCC-UK office presence. The Chamber was set up to promote and develop Anglo-Nigeria trade relations, continually create value for its members and facilitate business-to-business relationships. The Chamber also promotes Nigerian export to the United Kingdom (UK) and inflow of Capital and Investment into Nigeria. Services also include the organization of trade missions to the two countries, management of trainings, conferences, and seminars addressed by leading authorities in different fields, and acts as a forum for debate to members and non-members on topical issues affecting the economy; particularly Nigerian-British trade.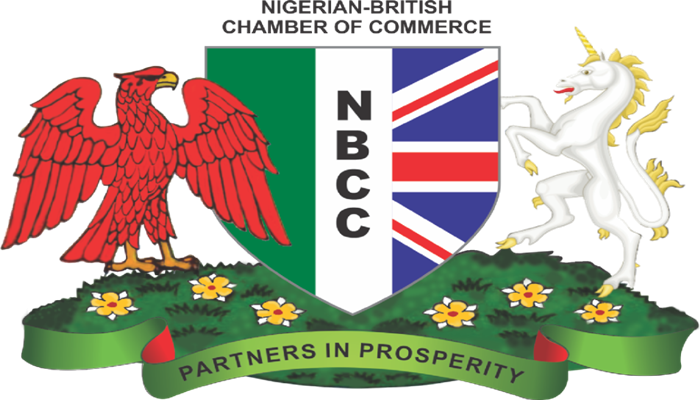 Scottish Chambers of Commerce
The Scottish Chambers of Commerce is at the heart of Scotland's largest and most influential business-to-business network. The Scottish Chambers of Commerce Network is a leading, global and entrepreneurial business network, representing more than 12,000 companies and over 50% of Scotland's private sector workforce. We are made up of our members, who form the network of the 30 Chambers of Commerce across Scotland's towns, regions, and cities. Chamber Network members are the trusted champions of businesses, places, and global trade. Leading and uniting the Chamber Network, the Scottish Chambers of Commerce has built an unrivaled reputation as Scotland's voice for business at the national and international levels.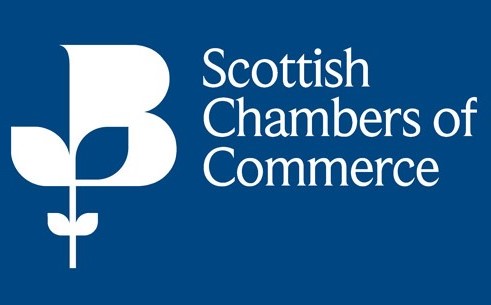 Thames Valley Chamber of Commerce
One of the largest UK Chambers, providing support services in business information, international trade, training and consultancy, marketing, lobbying and networking. The Group has local chambers around the region including Oxford, Aylesbury Vale, Wycombe & South Bucks, Bracknell, Reading, Slough, Wokingham and West Berks.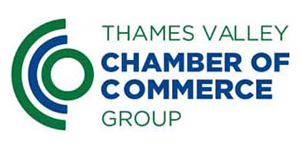 The British and Commonwealth Chamber of Commerce in Finland
The B3CF is committed to building, strengthening and sustaining business between Finland the United Kingdom and the rest of The Commonwealth since its establishment in 2008. Our mission is to serve our members as a protective resource, based on the three tenets of "Voice, Information and Profit advantage (VIP)". Your organisation has now grown to nearly 80 full members in Finland, and represents, through the Genesis Initiative based in London, well over 1 million enterprises and an outreach to several million more through the Commonwealth Enterprise & Investment Council throughout our 52 Commonwealth countries. Our relationship to influential and well-connected resources, such as the Commonwealth Enterprise & Investment Council (CWEIC), British Chambers of Commerce (BCC) and the Genesis Initiative (GI) help further our boundaries and connections, giving one more piece of leverage for cementing success.

The British Chamber Of Commerce I EU & Belgium
The British Chamber's mission is to be the essential network for international business in Belgium - British by name and origin, the British Chamber is in reality a truly international and independant organisation providing a unique networking platform for business people