Nearshoring: Discover the Top Advantages
Nearshoring can be a great way to increase your business resilience, especially in the post-COVID-19 world. There needs to be some explanation around the difference between nearshoring, outsourcing, offshoring and onshoring.
In this article, we will take a look at definitions. You will discover the pros and cons of nearshoring and what to focus on. By the end, you will know what characteristics the best nearshoring partner has to have.
What is nearshoring?
Nearshoring (or nearshore outsourcing) is the outsourcing of business processes, especially information technology processes, to another company in a nearby country. Most often, the two companies' countries will share a border.
Businesses do that for economical reasons. They can transfer work to companies that are cheaper. This allows some cost savings. It is called nearshoring when their geographic location is close to the location of the main business.
Using nearshoring enables businesses to move their operations to a closer, more cost effective location. This close proximity allows for fewer time zone differences, cultural discrepancies, and a greater level of control in decision-making processes.
Differences with other business approaches
Outsourcing
Outsourcing means hiring another company for a task, project or department. The new company is hired on a contract and it does the services instead of the "mother" company. It is a broad term that includes nearshoring, offshoring and onshoring.
This can be done in different ways.
You could be employing freelancers or even vendors who work with freelancers.
Still, you do lose some control over that project or area of the business. This means the results can sometimes be hit-or-miss.
This is generally a much more affordable way of doing business. Outsourcing has proven to be an effective model for companies looking to save on overhead and labour costs while improving efficiency.
It is a model that can be scaled while still giving companies the option to adjust their resource distribution as necessary. Outsourcing can also improve productivity and give businesses the chance to focus on their core products and competencies.
Most companies choose to outsource in one of two ways: nearshoring or offshoring.
Offshoring
Offshoring is the same thing as nearshoring, without the third-party being in close proximity. This means a business will build a development team that functions alone, anywhere in the world.
This can potentially involve a time difference. However, it gets rid of the risks of hiring short-term contractors.
It also means businesses can pick and choose their developers, with no geographic limits. They work with your in-house team, collaborate on projects, and develop software consistently.
Offshore outsourcing usually involves countries with cheaper economies. For this reason, it can be the cheapest outsourcing solution. However, the downsides can be:
a different culture
a different level of expertise
time differences
language
legal and tax issues
distance
others
Onshoring
Onshoring is the same as nearshoring. Yet it is done in the same country in another region, city or area of your own country. The main difference with nearshoring and offshoring is that you remain in your home country.
This might be the case if your company is based in a big or expensive city. In this case, building a team in a less expensive nearby town can keep your expenses a bit lower. However, it is usually more expensive than offshoring and nearshoring.
Recent outsourcing trends
Increasing globalization and technological advancements have led to a very strong outsourcing sector. The way companies work has radically changed as a result.
The benefits of outsourcing have been used by businesses in an incredible variety of ways. They are allowing companies to stand out from the crowd and thrive within an already competitive market.
Here are a few of the most recent trends in the outsourcing sector:
The worldwide market size of the outsourcing sector rose to $92.5 billion in 2019. This is predicted to grow to $105.5 billion before 2025.
Over 35% of small businesses are actively making use of an outsourcing provider.
A 2019 Clutch report showed that 64% of business executives have an outsourcing partner for their software application development.
More than 50% use IT outsourcing specialists to take care of their organization's application and software maintenance.
More technical responsibilities are being outsourced to third-party companies or contractors who can provide the expertise and guidance necessary.
SMEs use outsourcing providers for IT services (37%), accounting functions (37%), and digital marketing responsibilities (34%).
Data privacy and cybersecurity are of particular interest to executives when executives decide to outsource.
As such, 78% of organizations are outsourcing to limit the risks and losses during their cloud transformation journey. They also want to actively monitor data and security protocols.
Outsourcing contracts are more focused on value and outcomes over price.
There are plenty of different development opportunities for cloud-managed service providers. Nearshoring teams are in high demand across most industries that are looking to navigate through complex cloud applications and infrastructure services.
Market revenue from cloud-managed service providers is expected to reach $300 billion by 2021.
The pros of nearshoring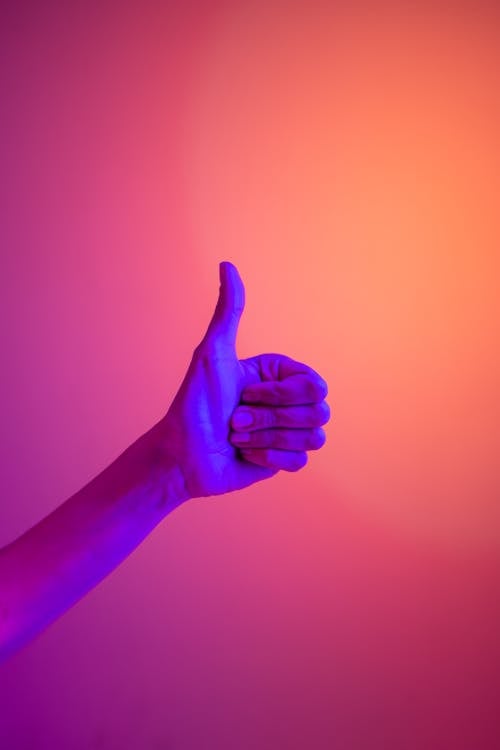 Nearshoring has become more and more popular recently. Especially supply chain companies are adopting nearshoring in specific industries. Many companies are starting to prefer using the services of other companies in close geographic proximity.
Nearshoring enables businesses to avoid cultural learning curves and language barriers. It also has the benefit of reduced travelling costs.
There are many benefits to nearshoring. It can reduce expenses and guarantee better controls, leading to better quality products. With nearshoring, you can also have access to higher-skilled workers and lower labor costs.
To resume, here are some of the key benefits of nearshoring:
Cost savings: it allows businesses to cut costs;
It allows companies to find top expert knowledge otherwise not available in their own area;
It allows entrepreneurs to build partnerships with other entrepreneurs who share the same language and culture. It is thus easier to understand and communicate with each other;
Travelling distances, times, and costs are generally far lesser;
There will be specific data protection laws that companies must conform to. This depends on the area, for example in the EU;
Intellectual property is safer in nearshoring locations. It is less likely to be stolen.
The cons of nearshoring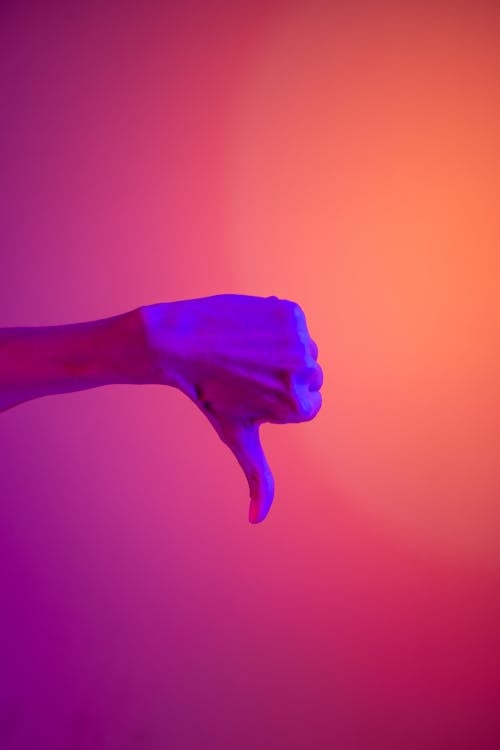 Of course, nearshoring also presents some challenges. Nearshoring will generally incur a higher cost than offshoring would.
It can also take a while to identify a reliable nearshoring partner. Or to find one that understands all the ins and outs of your development processes.
There might also be fewer language barriers. However, cultural differences can still be present, such as holidays and the length of workdays.
It is important to remain mindful of these challenges. It is also important to work carefully with your nearshoring partner to enable a smooth transition. Here are a few questions to consider:
Could there be any delays incurred?
Would the disruption of operations and transportation incur any additional costs?
Are there any regulations or laws that would need to be considered?
Are there any cultural differences to bear in mind?
Will the nearshoring partner be able to meet your own standards?
Is my business compatible with digital project management?
Nearshoring vs. offshoring
Offshoring is generally a lot less expensive. Indeed, it is cheaper than working with a third-party company that is local or in a nearby country. This is due to economic situations that allow offshoring companies to set lower hourly rates.
However, offshoring does have trade-offs.
Due to the remoteness of an offshoring partner, travel can be a lot trickier. It can thus impede the effectiveness of the work being done.
Maintaining regular and quality contact across different time zones is also a challenge. Language barriers and cultural differences can also have a negative impact on the working relationship.
Now that you have all this information, you can choose which outsourcing model works best for you.
Choosing the right partner
Choosing the right business partner is a real challenge for companies. Choosing the right nearshoring partner is no less. Especially for those companies that have never considered outsourcing in the past.
It is hard to decide who to trust with your project, time and money.
There is not a single answer to what the right nearshoring partner is. However, there are a few things that can guide you to the best decision. Generally, a trustworthy partner should complete the conditions that most matter to you.
This means your ideal nearshoring partner should:
Have teams of qualified, dedicated, and trained experts. They should be able to understand your needs and handle your projects;
Be financially stable;
Be fluent in your language (or in a common language);
Have experience in projects or services similar to the ones you are considering outsourcing;
Provide support once the work is done, even if for a limited amount of time;
Have a proven track record with previous similar clients;
Have trustworthy references that can give you an idea of the experience other clients have had;
Be compatible culturally with your business and employees;
Possess quality technologies and infrastructure. These will allow them to improve performance and the quality of services you receive;
Understand the objectives of your business and help you achieve them.
It will be up to you to determine which of these points matters the most to you. Then you can choose your nearshoring partner accordingly.
Is nearshoring relevant for your business?
Maintaining a successful business has never been easy. Especially nowadays, there is most often a lot more supply than there is demand. That is why businesses are always competing with each other for the top spot.
Luckily for entrepreneurs, there are plenty of opportunities to make their work a bit easier. One of those opportunities is a nearshoring model of outsourcing.
Many companies outsource to get access to specialized skills and produce products more quickly. Companies outsource if they don't have the in-house talent but still need to act quickly on a market opportunity.
Nearshoring has many advantages. Even so, it definitely will not benefit all companies in the same way. Have a read through this list to find out if nearshoring is the right choice for your company:
You expect to save costs;
You need to develop a new department or grow an existing one;
You have clear-set goals;
You expect consistent quality and don't compromise;
You are searching for highly qualified experts;
You want your team available in real-time;
You don't want to waste time on hiring;
You support fair hourly rates.
How COVID-19 has affected nearshoring activities
One component of nearshoring is the ability to travel shorter distances to visit business partners.
Of course, with COVID-19, governments have put many travelling restrictions into place. This means entrepreneurs have not been able to have face-to-face meetings with their partners. Especially at the start of any partnership, in-person interaction is always preferable.
Nevertheless, many companies have been able to quickly adapt to the changes through online meetings, seminars and other online communications channels.
COVID-19 has also had a huge impact on previously long-held beliefs and mentalities.
For example, it has long been considered that physical proximity was necessary to conduct effective operations. However, COVID-19 has demonstrated that regardless of employee locations, it is possible to adapt and maintain efficient operations.
Consequences of this could be:
increased employee flexibility;
access to a larger talent pool;
the possibility to deploy the workforce more flexibly.
Other potential benefits of the changes brought on by COVID-19 are:
more effective and greater diversity of delivery models across services;
increased readiness and flexibility to change processes to increase resilience;
more agile processes and reduced need for physical workplaces.
How CONNECTS can help members looking into nearshoring
As said before, finding the right nearshoring partner is not easy. CONNECTS can help you with that.
CONNECTS is a SaaS Platform where entrepreneurs can find business partners and business opportunities easily.
In today's hybrid world, where meetings are done on Zoom, CONNECTS helps entrepreneurs find new nearshoring businesses online and worldwide.
On CONNECTS you can find trust because all members have to be validated by a Chamber of Commerce. Nearshoring can thus be done in all confidence.
If you are interested in growing your business network, you can read also our articles about:
You can try our free trial for new members.
Are you a member of a participating Chamber? Join our Business Development Platform for free.
Want to learn more about CONNECTS? Find us on Google maps! For more information, don't hesitate to contact us or request a demo.