How You Can Use an Online Platform for Quick Lead Generation
As the world of business becomes more and more interlinked, online platforms for business will mediate commerce across state borders.
In the post-COVID-19 world, only the companies who can understand and manage a digital marketplace will succeed and remain in a position of power.
In this article, we will explore what an online platform is and everything there is to know about lead generation.
What is an online platform?
An online platform within a business context facilitates exchanges between different parties or groups, usually producers and consumers.
To make these exchanges happen, these platforms harness and create large, scalable networks of users and resources that can be accessed on-demand.
Online platforms create networks, communities and markets that enable users to interact and do business together.
Online platforms don't directly generate and direct inventory via a supply chain the way a linear business would. Platform businesses don't own the means of production. They create the means of connection.
Three main benefits of an efficient online platform
Easier interactions: Customers can find suppliers with ease and vice versa.
Control unique value units: The foundation of an online platform's ability to dominate is its ability to command the use of unique value units. The asset-light nature of a platform means that it can scale fast.
Network effects: Once an online platform is operational, the success of the platform increases exponentially as more and more people join the platform. The online platform gets better by acquiring new users.
What is lead generation?
In the marketing world, lead generation is the initiation of consumer interest or enquiry into the services or products offered by a company. A lead is any person who shows interest in a business's product or service in some way, shape, or form.
Leads can be created for purposes such as sales, building lists or newsletter member acquisition. The various ways to generate leads typically fall under the umbrella of advertising. However, they may also include non-paid sources such as organic search engine results or referrals from existing customers.
Two types of lead generation
Inbound lead generation: With inbound lead generation, the leads come to you. This might be because they have a question or a problem they need fixing. Businesses that focus on inbound lead generation ensure they are easy to find where and when leads are in search of their products or services. To do this, the companies create relevant online content, working on SEO optimisation to make sure that they are among the top search engine results. Relevant social media presence is also important.
Outbound lead generation: With outbound lead generation, companies actively push their message to potential leads, rather than taking a passive approach. They do this regardless of whether or not the potential leads are actually looking for them at that time. Telemarketing and cold calling is one-way businesses pro-actively call customers to offer their products or services. Online and offline advertising or direct marketing are other options for outbound lead generation.
The different types of leads
Leads are part of the broader lifecycle that consumers follow when they go from visitor to customer. Leads are not all equal and are not always qualified in the same way. There are various kinds of leads based on the way they are qualified and what stage in the lifecycle they are at.
Marketing Qualified Lead (MQL)
A Marketing Qualified Lead is a person who has shown interest and engaged with your marketing team's efforts. However, they are not ready to receive a sales call. An example of an MQL is a person who has completed a landing page form for an offer.
Sales Qualified Lead (SQL)
A Sales Qualified Lead is a person who has taken actions that explicitly indicate that they are interested in becoming a paying customer. An example of an SQL is a person who has completed a form to ask a question about a service or product.
Product Qualified Lead (PQL)
A Product Qualified Lead is a person who has made use of your product and taken actions that show they are interested in becoming a paying customer. PQLs generally exist for businesses who offer product trials or free/limited versions of their product. There will then be an option to upgrade, which is where the sales team comes in. An example of a PQL is a customer who uses your free version but asks about features that are only available to paying users.
Service Qualified Lead
A Service Qualified Lead is a person or customer who has indicated to your service team that they might be keen to become a paying customer. An example of a service qualified lead is a person who tells their customer service representative that they'd like to upgrade their current subscription.
How does lead generation work?
There are four important steps to lead generation:
Prospecting: A prospect is a person or business that intends to purchase a product or service similar to the one you offer. In the B2B sector, these are often businesses in search of a solution to a specific issue. They are not necessarily aware of your business. This is why it can be tricky to find good prospects. This is why conducting an effective market analysis can be so helpful.
Segmenting: After having found prospects, these can be separated into different groups or 'segments'. For example, by sector or position, based on geographical characteristics, based on need, based on business characteristics (size of the company, financial health, date of inception,…)
Approaching: After having segmented your prospects, you should identify your key segments of interest and approach potential leads within these segments. This can be done using outbound or inbound marketing.
Converting: An interested business has approached you, left their contact information and found their way to your sales team. It is now up to the salespeople to convert the lead into a new customer.
Why lead generation matters
When someone is not interested in the product or service you have to offer, and you still try to sell it to them, they may feel uncomfortable and pressured. This obviously can damage your brand's reputation.
Focusing only on your target audience through lead generation can ensure that you only present your brand to the right customers, the ones who ideally match your brand.
Most marketing teams measure the number of leads when determining a successful lead generation campaign. On the other hand, sales departments focus on the quality of leads. Leads with a clear intention to pay for your product or service have the means to do so. These people meet the parameters you have set.
If a business focuses on lead quality, they increase dramatically the likelihood of transforming a lead into a customer. A higher rate of conversion will allow you to invest in your quality leads with confidence. This will increase your return on investment (ROI).
How using an online platform for lead generation can help your business
People have been using lead generation for a long time. However, the ways of doing this have changed. Nowadays, people are inundated with information. This makes it crucial to find new, different and creative ways to cut through all that data and reach potential customers.
Instead of finding clients through emails blasts and mass advertising, marketers now must rely on being found and building relationships with their customers. There has been a huge shift in the world of sales and marketing in this age of information abundance.
One of the most important ways in which entrepreneurs can grow their business is by using an online platform. Doing so allows them to find new partners and customers in regions which might not have been accessible before. It might also help them to find partners and clients who are more relevant or reliable.
Using an online platform is especially interesting for companies during the COVID-19 pandemic when businesses have been put under a huge amount of operational and financial pressure.
The pros and cons of using an online platform
A successful online platform makes exchanges easier by reducing transaction costs and/or by enabling externalized innovation. With the arrival of connected technology, these digital ecosystems allow platforms to scale and grow in ways traditional businesses are unable to.
The most important advantage of using an online platform is the extensive reach it allows entrepreneurs to have. Business people have access to a far wider pool of potential clients, partners, suppliers and distributors.
However, using the more traditional online business platforms such as LinkedIn also incur risks. The most important factor of such platforms in the lack of trust and transparency of the businesses on the platforms.
One can never be sure that a business is reliable, trustworthy, or that it even exists, making engagement in any business discussions or transactions riskier.
Top tips for your lead generation campaign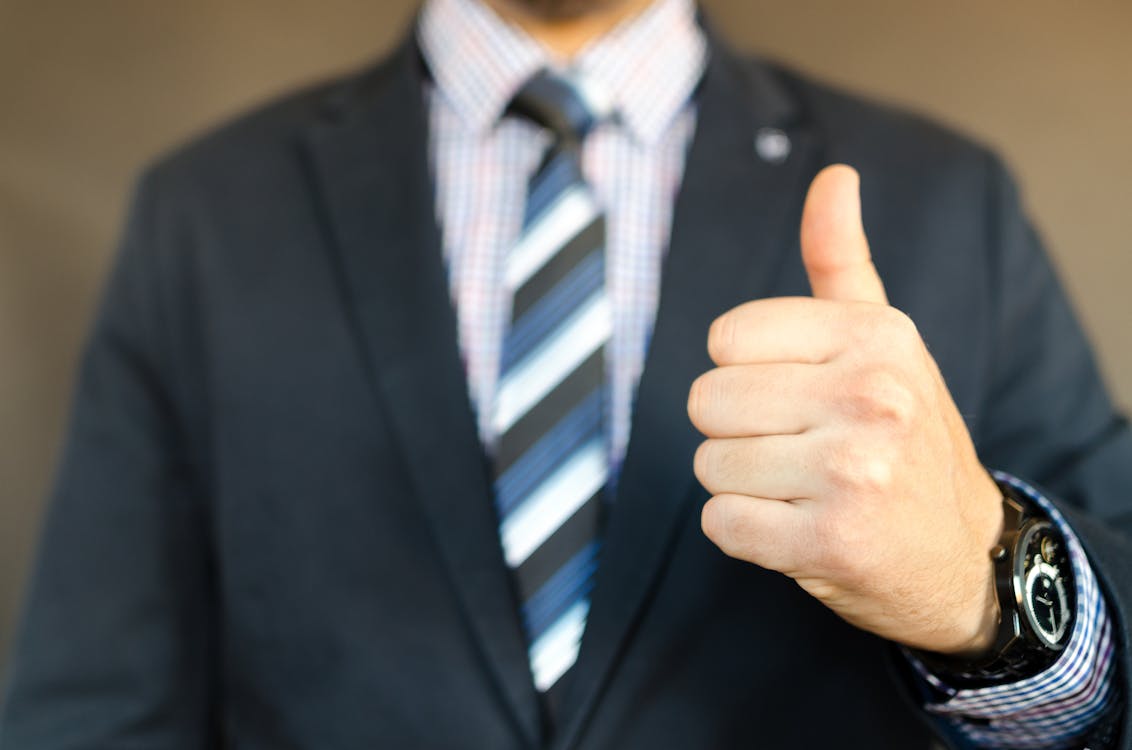 Within any lead generation campaign, there are a lot of different and flexible components. It can sometimes be tricky to differentiate between the parts of your campaign which are working and the ones that need refining. So what makes a successful lead generation campaign?
Here are some tips for when you build your own lead generation campaign.
Use the right lead generation tools
The most successful marketing departments use structured and formal systems to sort out and store their leads. This is where lead generation tools and software come in handy.
How much information do you have on your website visitor, such as names, email addresses, knowledge of the pages they view, how they navigate your website, what they do before and after filling your forms,…?
If you don't know the answers to these questions, chances are you're having a hard time connecting with the people who are visiting your site. These are questions you should be able to answer — and you can with the right lead generation tools.
If you don't have answers to this, you will most probably struggle to make a connection with the people who visit your website. By doing your research about different lead generation tools and finding the right one for your business, you will have a better chance of connecting with your current and potential customers.
Create offers for your clients at all the different stages of the buying cycle
Not every site visitor is willing to talk to your sales department or see a product demo. Someone at the start of the buying cycle might be keen to look at an informational piece like an ebook or a guide.
Someone more familiar with your business and nearer the end of the buying cycle might be more interested in a free trial or demo.
Make sure you are developing offers at each step of the buying cycle and setting up calls-to-action for these offers throughout your website.
Keep your messaging consistent and deliver on your promise
The highest-converting lead generation strategies deliver on what they promise. They also create a seamless transition from advertising and design to the product itself. Make sure that you are presenting your message consistently throughout the process and that you provide value to everyone that engages with your lead generation strategy.
The elements of your lead generation campaign should mirror everything on your website, blog posts, and product.
Link your call-to-action (CTA) to a specific landing page
CTAs should refer visitors to a dedicated landing page where they can receive a specific offer.
For example, there is no point in linking your call-to-acting to your website homepage. Even if your CTA refers to your product or brand, you should still refer them to a dedicated landing page.
This page should be relevant to what the person is searching for and include an opt-in form. If you have the possibility of using a call-to-action, make sure to send them to a page that will convert them into a lead.
Use social media strategically
Social media is often considered best for top-of-the-funnel marketing. However, it can still be a low-cost and effective source for lead generation, if done strategically.
You should start by adding links directly to the landing pages of successful offers within your Facebook, Twitter, LinkedIn, and other social media posts. Inform your visitors that you're sending them to a landing page in order to set their expectations.
You analyse your blog to find out which posts generate the most leads. You can then make sure to regularly link social media posts to them.
Another way to generate leads by using social media is to organise contests. These are fun and engaging for your audience and can teach you a lot about them.
Stay flexible
Your lead generation campaign needs to be dynamic. Trends, opinions and behaviours change. Your lead generation strategy should be flexible enough to accommodate these changes and keep your business relevant and appealing to your customers.
Lead generation and CONNECTS, a trustworthy online platform for business
CONNECTS is a digital Business Matchmaking Platform that allows entrepreneurs to initiate trustworthy business opportunities worldwide.
Working with Chambers of Commerce, the platform provides access to leads, suppliers, partnerships, skills, and business communities you can trust. Every opportunity posted on CONNECTS is from an approved and validated Chamber member.
The platform enables members to create, respond and accept all types of business leads and opportunities. This can involve the sale of a product or service that will enable the 'buyer' to start a business.
It can also include anything of value that will help entrepreneurs to re-energise and push their business forward.
If you are interested in using an online platform for lead generation, you might be interested in reading about some of the various networks you can access using CONNECTS, such as the different Chambers of Commerce in Belgium, the Camara de Comercio de Barranquilla, and the British Chamber of Commerce in Belgium. You can also learn more about Business Continuity Planning and how outsourcing can boost business resilience.
Are you an entrepreneur wanting to discover and develop new opportunities, both locally and internationally? Join our Business Matchmaking Platform and start your free trial.
Already a member of a participating chamber? Join our Business Matchmaking Platform for free.
Want to learn more about CONNECTS? Find us on Google maps! For more information, don't hesitate to contact us or request a demo.