What is an opportunity on CONNECTS?
CONNECTS is about business opportunities you can trust. The platform provides members with the chance to create, respond and accept all types of business opportunities. This can involve the sale of a product or service that will enable the 'buyer' to start a business.
It can also include anything of value that will help entrepreneurs to re-energise and push their business forward. Every opportunity posted on CONNECTS is from an approved and validated Chamber member.
CONNECTS is devoted to helping and caring about individual users and decision-makers on the platform. By training and supporting the Chamber moderators we manage a consistent stream of new opportunities.
Types of opportunities
Members on CONNECTS can create three types of opportunities: "Buy", "Sell" and "Connect with".
Looking for independant sales agents for our products (stone solutions for construction)
Costa & Irmão is a Portuguese company dedicated to the processing and commercialization of CE certified granite, marble, limestone and compact quartz products for Construction, providing everything from raw material to a wide range of bespoke finished products (flooring, coating, cladding, stairs, columns, kitchen and bathroom countertops, and much more). The company also has as privileged areas of its business the design and production of items for interior and exterior decoration. We are currentely looking for independant sales agents who are Active in the network of • construction industry • Architecure • furniture industry • … Commercially oriented Communicatively skilled in • the language you need within your network, region or country • English or Dutch to explain the technical aspects of new products Able to understand technical drawings. Willing to work on commission base. If you are interested, or know someone who could be interested, please contact Alexandre Cardoso via Connects or at the following address - export@costa-irmao.pt WWW.COSTA-IRMAO.PT
We help companies to enter the german speaking markets with Inbound Marketing, Customer relationship building and B2B sales.
Are you already exporting to German or Dutch speaking regions, but you are not getting anywhere? Or you want to enter the German or Dutch speaking markets (100 Mio people) and are a little afraid of the unknown? Good news: I have lived in 7 countries, speak 5 languages and I managed large technology projects in Germany and sold to German companies. I have a structured 4 steps approach, know the culture and I will help you to achieve better sales in Germany. If you are interested in a first chat - I am interested in your story and goals. Let's meet. Contact me at: info@markusschiemann.be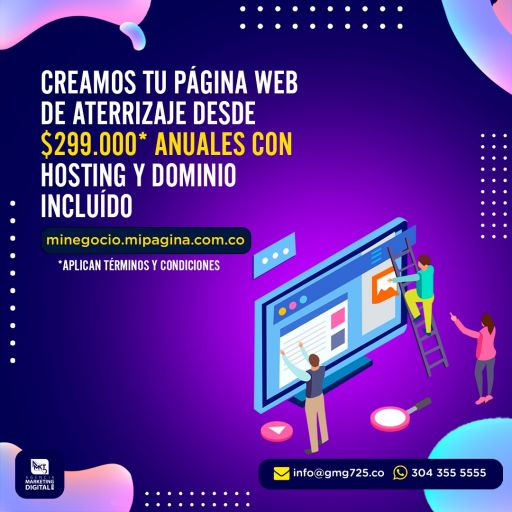 PAGINAS WEB DESDE $299.000 (LANDING PAGES)
Diseño web de ALTA CALIDAD que hará que tus visitantes quieran el producto o servicio que tú ofreces. Páginas Web diseñadas para vender, diseño atractivo, fácil de navegar, modificar y visualizable en cualquier dispositivo. Las páginas web que creamos no solo se ven perfectamente en computadoras de escritorio y laptops, si no que el diseño se adapta tanto en celulares como en tablets, una característica única que tus clientes te agradecerán. Tu página se visualizará perfectamente en cualquier dispositivo. Cada cliente es importante para nosotros, tu página se realiza en 5 días con tus requerimientos, y haciéndola atractiva para que transmita al usuario la sensación de querer el producto o servicio que tú ofreces. *Aplican términos y condiciones
A Lithuanian manufacturer of solid furniture, sports equipment and other wooden items is offering manufacturing and subcontracting
The Lithuanian manufacturer of solid furniture for domestic household and commercial premises, sports equipment and other wooden items is looking for foreign partners and is offering manufacturing and subcontracting services. https://een.ec.europa.eu/partners/lithuanian-manufacturer-solid-furniture-sports-equipment-and-other-wooden-items-offering
Productos para el tratamiento de aguas residuales (domesticas e industriales)
Ofrecemos solucion a la medida de nuestros clientes, estabilizando sistemas de tratamiento, eliminando olores, grasas y aceites. Promoviendo la reutilizacion del agua tratada, representando ahorros para nuestros clientes.
Italian manufacturer of artistic and decorative water taps and fountains for street furniture and urban equipment is looking for distribution opportunities abroad
Italian company with longstanding expertise in producing ball valves and taps for industrial use, has recently diversified its production by manufacturing decorative water taps and fountains to be installed in gardens and other exterior locations, for public and/or private users. The company is now seeking new business opportunities with potential partners from the selected countries, active in urban furniture and interested in enlarging their current portfolio through distribution agreements. https://een.ec.europa.eu/partners/italian-manufacturer-artistic-and-decorative-water-taps-and-fountains-street-furniture-and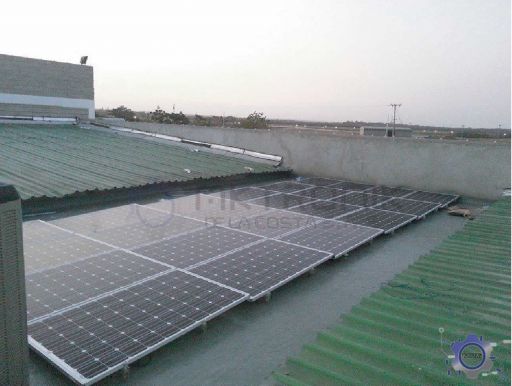 Energías Renovables
Análisis, Diseño, Implementación y puesta en marcha, de sistemas solares fotovoltaicos, para todo tipo de sectores tales como: FINCAS, PARQUEDAEROS, IGLESIAS, PISCINAS, CANCHAS DEPORTIVAS, ETC.
Evaluamos la calidad del software a través diferentes servicios de pruebas (ver descripción); Evaluamos, diseñamos, implementamos todas las actividades necesarias para incorporar mayor capacidad a procesos de desarrollo de software y gestión de proyectos.
1. SERVICIOS DE PRUEBAS DE SOFTWARE - Pruebas funcionales manuales - Pruebas de rendimiento - Laboratorio de pruebas a dispositivos móviles - Pruebas especializadas para cada sector - Pruebas de seguridad o ciberseguridad - Automatización de pruebas de software 2. SERVICIO DE IMPLEMENTACIÓN DE PROCESOS PARA LA MADUREZ DE LA INGENIERÍA DEL SOFTWARE. Evaluamos, diseñamos e implementamos todas las actividades necesarias para incorporar mayor capacidad a sus procesos de desarrollo de software y gestión de proyectos. ¡Lo hacemos juntos! - Capacitamos a todo su equipo antes de iniciar el proyecto - Realizamos un diagnóstico inicial para identificar en qué nivel según el estándar, se encuentra su organización - Lo acompañamos en todo el proceso de documentación y despliegue - Tenemos una estrategia de apropiación para que todos en la organización se acoplen a la norma - El manejo y buen uso de un estándar es un trabajo en equipo, contamos con que su equipo lo entenderá y se adaptará - Realizamos seguimientos semanales o más si son necesarios - Haremos talleres orientados al pensamiento ágil y el manejo de la comunicación - Le daremos charlas de fundamentos sobre: Gestión de Riesgos, Pruebas de Software, Gestión de proyectos y Levantamiento de Requerimientos - Le proporcionamos una preauditoría - El día de la Auditoría no estará solo, más recuerde, el responsable de la norma en la organización, es el único que puede responder a las preguntas del auditor.
Trabajamos con empresas de todos los sectores económicos para optimizar la Calidad de sus productos de Software, tanto funcional, no funcional como de Ciberseguridad
En Qualitas Test Team aplicamos pruebas en todas las fases del proyecto de desarrollo de software bajo tres modalidades: Remoto: Ingenieros ubicados en las instalaciones de Qualitas Test Team que puedes controlar fácilmente En sitio: Ingenieros ubicados en tu espacio de trabajo Compuesto: Ingenieros que trabajan de manera remota y en sitio Si estás interesado en nuestros servicios me puedes contactar a: comercial@qualitasteam.co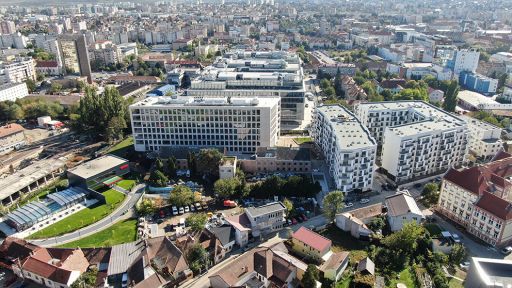 Looking for buyers interested in investing in real estate, in the residential project, Record Park in Cluj-Napoca, Romania
Part of Record Park mixed-use project, the residential component offers 236 apartments conveniently located close to Cluj's city center. The facilities mix are designed for the comfort of the community living here and include 1.000 m2 of retail spaces and a sports area of 2.000 m2. For a better life-work balance, all facilities are within a 15-minute walking distance, making the project an excellent investment opportunity. Learn more at https://www.record-park.ro/
What do we offer you?
When two companies interact with each other regarding a business opportunity of mutual interest posted on CONNECTS, they create a connection.
This can then blossom into a partnership or a business transaction if the two parties should so wish.