What is an opportunity on CONNECTS?
CONNECTS is about online business opportunities you can trust. The platform provides members with the chance to create, respond and accept all types of business opportunities.
This can involve the sale of a product or service that will enable the 'buyer' to start a business, and anything of value that will help entrepreneurs to re-energise and push their business forward.
We are devoted to help and care about individual users and decision-makers on the platform. By training and supporting Chamber moderators we manage a consistent stream of new business opportunities.
Every opportunity posted on CONNECTS is from an approved and validated Chamber member.
Types of opportunities
Users can create three types of opportunities: "Buy", "Sell" and "Connect with".

Free assistance for EU companies on Intellectual Property protection in India
The India IP SME Helpdesk is a free of charge first line service whose main focus is to improve the awareness, management and protection of Intellectual Property (IP) assets of EU SMEs and SMEs from the Associated Countries that operate or intend to access the Indian market. How can European SMEs benefit from the Helpdesk? The Helpdesk provides free, expert and confidential IP advice on topics such as trademark registration, patent application, design registration,... as well as different resources for learning how to manage Intellectual Property Rights in India The Helpdesk also organizes and participates in training sessions and trade fairs all around Europe and India, giving EU SMEs the opportunity to meet face to face with IP experts. The India IP SME Helpdesk is an initiative of the European Commission. OUR WEBSITE: https://intellectual-property-helpdesk.ec.europa.eu/regional-helpdesks/india-ip-sme-helpdesk_en TO SEND A QUESTION ON IP PROTECTION IN INDIA: india@iprhelpdesk.eu
Ich entwerfe und lasse selber meine creatioen in den Niederlanden anfertigen. Ich bin auf der suche nach Geschäften die mijne label wollen verkaufen. Es geht um hochwertige Mode für Frauen Größe 42 bis 50
Wenn Sie interessiert sind, oder jemanden kennen, der interessiert sei könnte, kontaktieren Sie mich bitte unter dieser nummer + 31 613311555.
Japanese producer of educational toys for all ages made with highly safe materials is looking for distributors and sales agents in the EU
A Japanese manufacturer of an educational toy made with safe materials aimed at groups of all ages is looking to engage in distribution services and commercial agency agreements in the EU. The company has done extensive research on the educational properties of their toys, and want to work closely with EU partners to establish mutually beneficial partnerships. The Japanese company also has an extensive domestic network that they are happy to use to the EU partner's advantage as well. The Japanese company wishes for their potential partners to promote their educational toys in the European market as a distributor or as a sales agent. Their current policy is to limit to one distributor or agent in each respective EU member-state. However, it is no problem if the partner operates beyond its domestic borders. Partners should have connections to wholesale business or major retail business, and also be capable of promoting their product through relevant market channels. It is desirable that the partners are well-acquainted with this field and knowledgeable about the most efficient way to access the market. The partners should ideally have knowledge on the EU its educational, rehabilitation and nursing care fields. In the case of a distribution services agreement, trade terms and conditions such as minimum order quantity and minimum guarantee on sales shall be separately agreed upon by both parties. https://een.ec.europa.eu/partners/japanese-producer-educational-toys-all-ages-made-highly-safe-materials-looking-distributors
Fabricamos calzado para dama hecho a mano tipo Artesanal, buscamos ser proveedores y también poder vender fuera del pais ( Colombia).
Somos fabricantes de calzado para dama hecho a mano, con capellada tejida en materiales de excelente calidad, también hacemos diseños personalizados. Si estás interesado contáctanos, déjanos un mensaje por interno o al whatsapp +573042179096
Fabricamos y comercializamos material promocional, impreso, páginas web y tiendas virtuales, hacemos stands para ferias.
Puedes visitar nuestra página web www.mypop.com.co, o contactar a Ángela Tovar, cel. 315 7697513
A small Croatian company specialized in production and distribution of dietary supplements, natural cosmetics and delicacies based on bee products is looking for distributors abroad
A small 60 years old Croatian family company is specialized in production and distribution of dietary supplements, natural cosmetics and delicacies based on bee products. Their products range include dietary supplements (apitherapy products), gourmet honey, finest Croatian sorts of honey and natural cosmetics based on bee´s products. The company would like to distribute their authentic brand, and is ready to establish long-term cooperation on the basis of a distribution services agreement. The company would like to distribute their authentic brand, and is ready to establish long-term cooperation on the basis of a distribution services agreement. Their possible business partners are: - wholesales drugstores - organic shops - pharmaceutical chains - individual pharmacies - duty free shops - delicacy stores - hotels - specialized healthy food stores - beauty salons They are open to new business cooperation in new markets and also interested for distributors. https://een.ec.europa.eu/partners/small-croatian-company-specialized-production-and-distribution-dietary-supplements-natural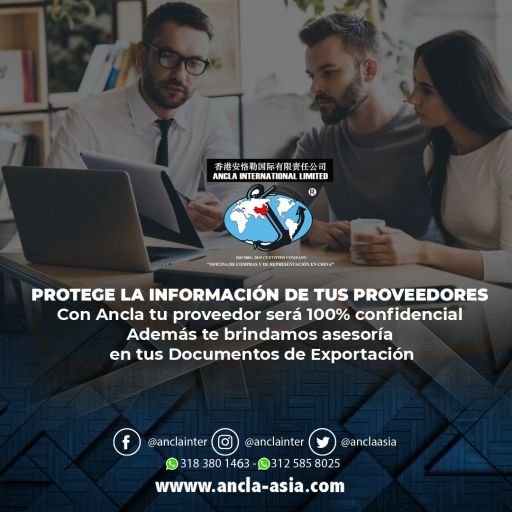 SERVICIO DE ASESORIA EN DOCUMENTOS DE EXPORTACIÓN
ANCLA TE OFRECE EL SERVICIO DE ASESORIA EN DOCUMENTOS DE EXPORTACIÓN. Este te permite proteger la información de tus proveedores. Visita nuestra página web www. ancla-asia.com o contáctanos al 3183801463/ 3125858025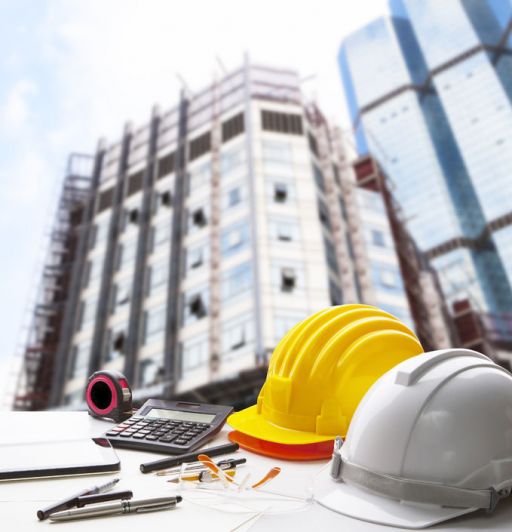 Construcción y Mantenimiento Integral para la Infraestructura Empresarial
Nuestra empresa con más de 30 años de experiencia entrega servicios de alta calidad en el campo Civil, Eléctrico, Mecánico, Aire Acondicionado y Refrigeración a clientes como CARBONES DEL CERREJÓN LIMITED, CANACOL ENERGY COLOMBIA, TERPEL, GECELCA y CLARO entre otros. Contáctenos, estaremos complacidos de atender sus requerimientos y de demostrar que también podemos ser su aliado estratégico de confianza.
Nous recherchons des partenaires qui souhaitent proposer notre connectivité sur Bruxelles et Wallonie
Nous sommes un opérateur 4P présents sur Bruxelles et Wallonie. Nous souhaitons développer notre canal indirect B2B et sommes donc à la recherche de nouveaux partenaires pour les marques Voobusiness et Voocarrier/Wholesale. Les partenaires peuvent être des sociétés actives dans l'ICT et souhaitant proposer la connectivité VOO dans leurs offres, des sociétés plus commerciales vendant des produits qui nécessitent une connexion internet (terminaux de payement, objets connectés, imprimantes/bureautique, alarmes.....) ou des sociétés de marketing qui souhaitent développer cette activité Si vous êtes intéressés, ou connaissez quelqu'un qui pourrait l'être, n'hésitez pas à nous contacter à l'adresse suivante : mohamed.hassan@contractor.voo.be Merci Bien à vous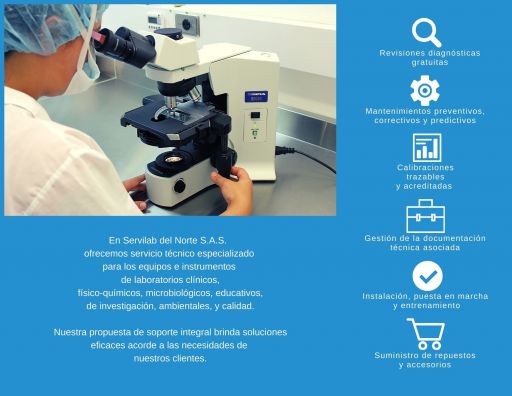 Servicio técnico equipos de laboratorio
Ofrecemos servicio de mantenimiento preventivo y correctivo para equipos e instrumentos de laboratorios físico-químicos, microbiológicos, ambiental, alimentos, y calidad. Si estás interesado por favor contáctanos a través de CONNECTS o en el siguiente correo ventas@servilabsas.com
What do we offer you?
When two companies interact with each other regarding a business opportunity of mutual interest posted on CONNECTS, they create a connection.
This can then blossom into a partnership or a business transaction if the two parties should so wish.
We recently launched the Communities feature!